Combine fiber and mobile at the best price
At eNUK we have various fiber optic rates and speeds that you can combine with mobile data that will allow you to navigate fluidly and without problems whether you are at home or away.
Ask us your location without obligation and we will inform you about the mobile and fiber services we can offer you, if we have coverage in your area and we will offer you the best solution.
Contracting a fiber and mobile rate is very easy, and always more so with the help of an eNUK expert.
If you have questions, you can contact us through this website, by phone, email and even WhatsApp. We have a sales team that will be able to answer all your questions.
Enjoy the best fiber + mobile rates. With eNUK you enjoy the best quality internet connection services with any of our fiber optic products. A transparent service and information: free registration, stable connection and VAT included in the price.
Fiber + Telephony: eNUK is your best choice.

The best fiber and mobile rates
At eNUK we have the best combined internet and telephone offer. VAT included, stable connection, free registration. Ask us about your location and we will offer you the best option at the best price.


Communication with eNUK
Combine and have it all. Discover our "convergent" services: the best fiber, with the best mobile coverage, and landline. In your house. Without limits, calmly. For your work. For your entertainment. Let yourself go with eNUK.

Do you need additional extra lines?
At ENUK we offer you additional extra lines. The ones you or your business need. For your family or for your company. With unlimited calls. Contact us.
We are the best option.

Unlimited calls
In our "convergent" services, enjoy the convenience of calling whenever and however much you want. Unlimited calls on landline and mobile. Along with the fiber you need. For your games. For your entertainment. We are the best option.

At eNUK we work to improve day by day, to meet your needs and offer you the best every day.
Do you have any other questions?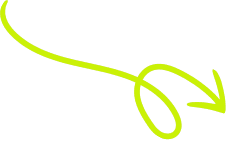 At eNUK, we are constantly working to improve the services we offer to our customers.
That's why we can provide you with personalized services, tailored to your needs at any given moment.
We are at your service. Anytime. Do you have questions? Do you want to ask us something?
Some reasons to choose us
We assist you from Monday to Friday,
Mornings from 9:00 AM to 2:00 PM
Afternoons from 5:00 PM to 8:00 PM
Or ask us anything you'd like
We'll call you
Write to us
We'll call you
Write to us